Susan Rabin is an author, relationship therapist and flirting coach.
With the publication of her fifth book, The Summer Train: A Woman's Journey from Desperation to Celebration, Susan approached us to create a website, promoting her services and her written books.
She previously had a website, http://www.schoolofflirting.com, but it needed to be updated since it did not represent her latest book, compared to her other flirt-specific books.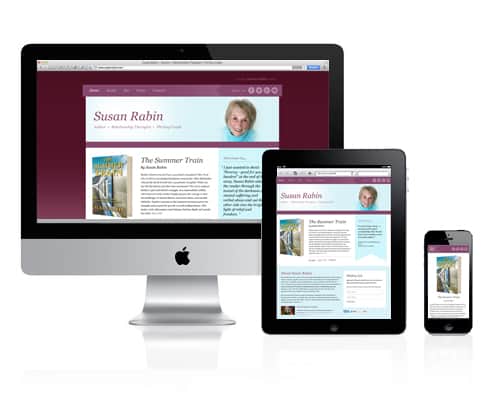 Her new website needed to focus on her as an author, relationship therapist, and flirting coach. So we created her a new one with the latest technologies to showcase her latest book along with her other books, her highly decorated press materials that included talks with celebrities like Oprah, David Letterman and appearances on magazines and newspapers.
In addition to the website, we also guided her with social media setting up accounts on Twitter, Facebook, and Google+ - all channels to promote her services and books.